Sara Ben-Isaac Yoga Teacher
Welcome to my Website
Here is where I share with you my love and knowledge of yoga and my experience as a yoga teacher. Find information about my yoga classes and retreats in the UK.

CLASSES
Find yoga classes in
London with Sara Ben-Isaac.
FIND OUT MORE
RETREATS
Transformative yoga retreats
in inspiring locations.
FIND OUT MORE
What users say
I count myself lucky to have been introduced to Yoga by such an excellent caring and articulate instructor as yourself. Thanks to your high professional standards I have gained improved posture and ability.Thank you for your dedicated praiseworthy work.
- Emanuel
We have an outstanding teacher, Sara. She gives an inspiring class. She has a deep and thorough knowledge of her discipline, and of the body, and a relaxed, but authoritative teaching style.
- Catherine
I always leave Sara's class feeling balanced and lighter both physically and spiritually. Sara ensures the poses are performed correctly and her witty banter keeps me smiling.
- Julia
My classes are challenging at times, yet peaceful, supportive and fun. I put many years' experience into my teaching, and try to encourage each individual's self-awareness and insight, not only to improve your physical ability but so that you can be more at ease within yourself and discover true balance and tranquillity.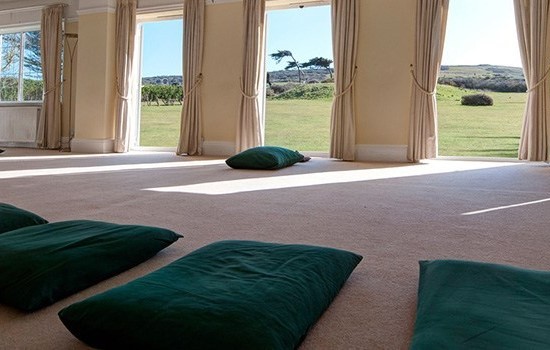 *** YOGA RETREAT ***
Yoga Retreat at Florence House, East Sussex
17 – 19 SEPTEMBER 2019
FIND OUT MORE