Yoga All Ways with Sara
Sara Ben-Isaac Yoga Teacher
Small friendly group yoga classes and private tuition suitable for everyone, young or old, beginner or yoga veteran. Attention is paid to detail and to individual requirements. Sara is a highly experienced, well-qualified, thoughtful yoga teacher offering a range of styles which keep your yoga practice fresh, energising and therapeutic in All Ways.

Here is where I share with you my love and knowledge of yoga and my experience as a yoga teacher.
Find information about my yoga classes and retreats in the UK.

RETREATS
Transformative yoga retreats
in inspiring locations
FIND OUT MORE
What users say
I count myself lucky to have been introduced to Yoga by such an excellent caring and articulate instructor as yourself. Thanks to your high professional standards I have gained improved posture and ability.Thank you for your dedicated praiseworthy work.
- Emanuel
We have an outstanding teacher, Sara. She gives an inspiring class. She has a deep and thorough knowledge of her discipline, and of the body, and a relaxed, but authoritative teaching style.
- Catherine
I always leave Sara's class feeling balanced and lighter both physically and spiritually. Sara ensures the poses are performed correctly and her witty banter keeps me smiling.
- Julia
My classes are challenging at times, yet peaceful, supportive and fun. I put many years' experience into my teaching, and try to encourage each individual's self-awareness and insight, not only to improve your physical ability but so that you can be more at ease within yourself and discover true balance and tranquillity.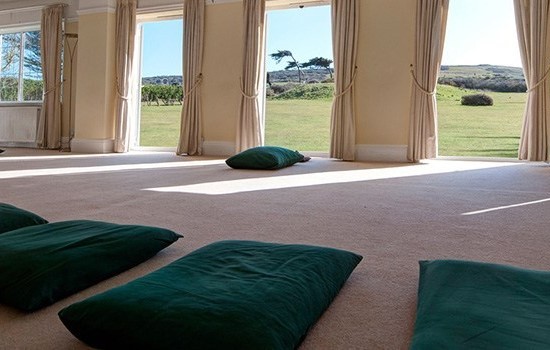 *** INTENSIVE WINTER YOGA RETREAT ***
In Seaford, East Sussex
Midday Tuesday December 6th to midday Thursday December 8th 2022
LEARN MORE